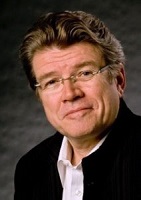 Ph.D, Political Science, Yale University, 1974

E-Mail: lbennett@uw.edu
Lance Bennett received his Ph.D. in political science from Yale University in 1974, and has taught since then at the University of Washington, where he is Ruddick C. Lawrence Professor Communication and Professor of Political Science. He is also founder and director of the Center for Journalism, Media and Democracy. The Center is dedicated to understanding how communication processes and technologies can enhance citizen engagement with social life, politics, and global affairs. The work at CCCE emphasizes student involvement with research and community partnerships.
Bennett has lectured internationally on media and information systems in civic life. His current research interests include: press-government relations and the quality of public information; communication and social movements; transnational activism; citizenship and youth civic engagement, digital media and political participation, and modeling the organization of technology enabled crowds. His current work focuses on how to better align thinking about the economy, democracy and the environment in order to build more equitable and sustainable human systems on the planet.
He is author or editor of 12 books, including: News: The Politics of Illusion, (University of Chicago Press, 10th ed., also published in China); Taken By Storm: The Media, Public Opinion, and U.S. Foreign Policy in the Gulf War (Chicago, co-edited with David Paletz), Mediated Politics: Communication in the Future of Democracy (Cambridge, co-edited with Robert Entman, also published in China), When the Press Fails: Political Power and the News Media from Iraq to Katrina – winner of the 2016 Doris Graber Award from the American Political Science Association (Chicago, with Regina Lawrence and Steven Livingston.) and The Logic of Connective Action: Digital Media and the Personalization of Contentious Politics (Cambridge, with Alexandra Segerberg).
He has served on the editorial boards of leading journals in political science and communication and he is editor of the Cambridge University Press series Communication, Society and Politics. He has served as chair of the Political Communication Section of the American Political Science Association. Visiting appointments include: The Laurence M. Lombard Visiting Professor of press/politics in the Kennedy School of Government at Harvard; the Olof Palme Visiting Professor in Sweden, hosted by Stockholm University; Visiting Professor at the John F. Kennedy Institute of North American Studies, Free University of Berlin, and Research Fellow at the research institute Transformative Power of Europe, Free University, Berlin.
Awards include: the E. E. Schattschneider dissertation award, the Ithiel de Sola Pool Award and Lectureship, and the Murray Edelman Distinguished Career Award in Political Communication, all from the American Political Science Association. He also received the Donald McGannon Award for Social and Ethical Relevance in Communication Policy (with Jarol Manheim). Uppsala University has awarded him its Doctor of Philosophy, honoris causa. He received the International Communication Association Outstanding Article Award for "The Logic of Connective Action" with Alexandra Segerberg. He is a National Comunication Association Distinguished Scholar and an International Communication Association Fellow for lifetime achievement. In 2015 he was awarded one of Germany's highest academic honors, the Humboldt Foundation Research Prize.