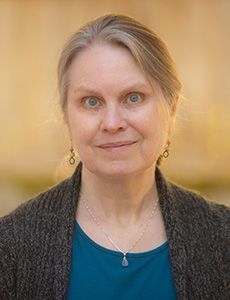 Email: mspratt@uw.edu
Office: CMU 340-C

Meg Spratt has taught at UW since earning her PhD from the Department of Communication in 2002. Dr. Spratt also worked with the Dart Center for Journalism and Trauma from 2002 to 2012, most recently as Director of Dart West and Academic Programs.
Before moving to Seattle, Dr. Spratt taught journalism and media studies at Menlo College in Atherton, CA, worked as a reporter and editor for Scripps League Newspapers in the San Francisco Bay Area, and covered police, courts, and local government for City News Service and the Herald Examiner in Los Angeles. With 30 years experience as a journalist and journalism educator, Dr. Spratt's research interests include news coverage of tragedy, media representations of race and gender, and influences of photojournalism. Her work has been published in American Journalism; Visual Communication Quarterly; Journalism; The Howard Journal of Communication; Popular Communication; and Journalism and Mass Communication Quarterly.