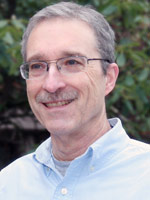 Ph.D., University of Wisconsin-Madison, 1988
Office: CMU 340F
E-Mail: rabeam@uw.edu
Professor Randal Beam does research about social and economic influences on the news. He teaches courses about journalism, mass media and society, and media business and economics.
He is a co-author of The American Journalist in the 21st Century: U.S. News People at the Dawn of a New Millennium. That book, based on a national survey of about 1,300 newsmen and newswomen, examines the social characteristics, values, working conditions and ethical beliefs of U.S journalists.
He has published in Journalism & Mass Communication Quarterly, Newspaper Research Journal and Journalism Practice, and he has contributed to the Handbook of Media Management and Economics. Beam also has collaborated on research with the Dart Center for Journalism and Trauma.
Beam is active in the Media Management and Economics Division of the Association for Education in Journalism and Mass Communication. He serves on the editorial board of Journalism & Mass Communication Quarterly.