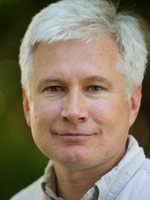 Ph.D, Mass Communication, University of Minnesota, 1984

E-Mail: kielbowi@uw.edu
Richard Kielbowicz, Associate Professor, teaches courses on communication law and policy, history of communication, and history of media technology. Most of his research focuses on pre-Internet communication networks, specifically the postal system, telegraphy, telephony, and early broadcasting. His studies examine how technology and public policy affected the circulation of public information (news, entertainment, advertising) — who got it, on what terms, and in what form. The following articles give a sense of his areas of interest.
Selected publications
"Electrifying News! Journalists, Audiences, and the Culture of Timeliness in the United States, 1840-1920," Time & Society 28 (February 2019): 200-230.
"Regulating Timeliness: Technologies, Laws, and the News, 1840-1970," Journalism and Communication Monographs 17 (Spring 2015): 5-83.
"AT&T's Antigovernment Lesson-Drawing in the Political Economy of Networks, 1905-20," History of Political Economy 41 (Winter 2009): 673-708.
"The Law and Mob Law in Attacks on Antislavery Newspapers, 1833-1860," Law and History Review 24 (Fall 2006): 559-600.
"The Role of News Leaks in Governance and the Law of Journalists' Confidentiality, 1795-2005," San Diego Law Review 43 (Summer 2006): 425-94.
Richard Kielbowicz and Linda Lawson, "Unmasking Hidden Commercials in Broadcasting: Origins of the Sponsorship Identification Regulations, 1927-1963," Federal Communications Law Journal 56 (March 2004): 329-76.
"Postal Subsidies for the Press and the Business of Mass Culture, 1880-1920," Business History Review 64 (Autumn 1990): 451-88.
Richard B. Kielbowicz and Clifford Scherer, "The Role of the Press in the Dynamics of Social Movements," Research in Social Movements, Conflicts and Change: A Research Annual, vol. 9 (Greenwich, Conn.: JAI Press, 1986): 71-96.
"Modernization, Communication Policy, and the Geopolitics of News, 1820-1860," Critical Studies in Mass Communication 3 (March 1986): 21-35.