In March 2021, the UW Department of Communication was thrilled to welcome acclaimed academic practitioner Dr. Robin Means Coleman to deliver the 2021 Scheidel Lecture. Dr. Coleman expanded on themes from her book Horror Noire: Blacks in American Horror from the 1890s to Present and her eponymously titled 2019 documentary Horror Noire, to engage the audience in conversation about Blacks' contribution to the horror genre, the contributions of women, and what horror can teach us about social justice. This presentation is suitable for novice, intermediate, and expert participants:
About the speaker:
Dr. Robin R. Means Coleman is Vice President & Associate Provost for Diversity and Inclusion, and the Ida B. Wells and Ferdinand Barnett Professor of Communication Studies at Northwestern University. Dr. Coleman is charged with implementing diversity accountability processes, thereby coordinating efforts to counter racism and exclusion and promote equity and access. She works collaboratively with faculty, staff, and students across Northwestern's 12 schools and colleges on three campuses.
Before coming to Northwestern University, Dr. Coleman was on the faculty at Texas A&M University, the University of Michigan, the University of Pittsburgh, and New York University. At Texas A&M University, she was the Vice President and Associate Provost for Diversity. At the University of Michigan, she served as Associate Dean of Social Sciences in the Rackham Graduate School, as well as Chair of the Department of Communication Studies.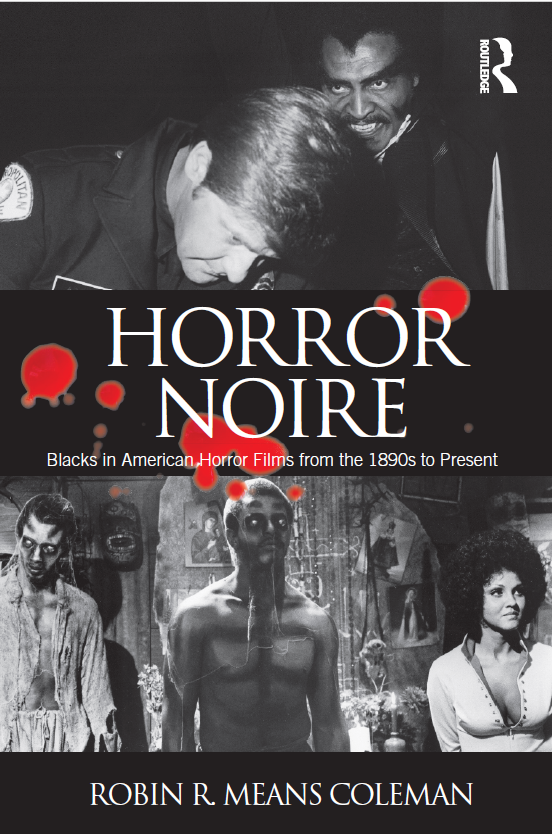 Dr. Coleman is the author of Horror Noire: Blacks in American Horror Films from the 1890s to Present (2011, Routledge) and African-American Viewers and the Black Situation Comedy: Situating Racial Humor (2000, Routledge). She is co-author of Intercultural Communication for Everyday Life (2014, Wiley-Blackwell). She is the editor of Say It Loud! African American Audiences, Media, and Identity (2002, Routledge) and co-editor of Fight the Power! The Spike Lee Reader (2008, Peter Lang). She is also the author of a number of other academic and popular publications. Her research and commentary have been featured in a variety of international and national media outlets. Her documentary film, Horror Noire, made its international premiere in 2019 to critical acclaim. To-date, Horror Noire has won the 2020 Rondo Hatton Award for Best Documentary and the 2019 FearNyc Trailblazer Award.
Dr. Coleman has earned numerous awards for her teaching and mentoring. She is the recipient of the John Dewey Award for undergraduate education, the Undergraduate Research Opportunity Outstanding Mentor Award, and the Harold R. Johnson Diversity Service Award, all from the University of Michigan. She earned the New York University School of Education Award for Teaching Excellence. She is the recipient of the Minority Access National Role Model Award, the Chatman Women's Foundation Icon Award, and the Delta Tau Lambda Sorority, Inc. "Commitment to Excellence" Award. She held the Texas A&M/College of Liberal Arts Cornerstone Faculty Fellowship.
Dr. Coleman was a Fellow in the Institute for Educational Management at Harvard University. She earned a Certificate in Diversity and Inclusion from Cornell University. She is a graduate of the American Council on Education Leadership Academy, the University of California-Berkeley Executive Leadership Academy, and the National Intergroup Dialogue Institute. Dr. Coleman was a Fellow in the Big 10 Academic Alliance Academic Leadership Program. She is currently participating in the National Association of Diversity Officers in Higher Education (NADOHE) Standards of Professional Practice Institute. Dr. Coleman is also a Fellow in the Academic Leadership Institute sponsored by The New School and the University of Michigan. Her current research focuses on the NAACP's participation in media activism.
About the Scheidel Lecture:
A long-standing tradition since 1998, this event honors Professor Thomas Scheidel's lifetime of scholarship, teaching, and academic leadership by bringing distinguished scholars to the UW Department of Communication to meet and engage with faculty and students who are pursuing advanced studies in communication. Professor Scheidel was inducted into the Alumni Hall of Fame in 2014.