In autumn quarter of 2021, come live, study and travel in Spain! Spain in Transition: Storytelling, Separatism and Synthesis is a joint program offered by the UW Department of Communication and International Studies.
Here are some details about the program:
Based at the UW Center in León, a vibrant Spanish metro area of 200,000 about two hours north of Madrid by fast train
An immersion experience in Spanish culture and traditions
Open to all majors, with no prerequisites for any courses and no requirement that you speak Spanish
15 credits – you choose among courses in Communication, International Studies and conversational Spanish*
Covered by the program fee (est. $7,950):

15 UW credits – no additional tuition
Home-stay lodging with a León family (private room)
Three meals daily
Excursions planned to Madrid, Bilbao, San Sebastian, Santiago de Compostela, caves of Valporquero
UW faculty coordinating the program: Andrea Otáñez (aotanez@uw.edu), Frederick Lorenz (lorenz@uw.edu) and Randal A. Beam (rabeam@uw.edu)
Want to learn more? Attend an online Zoom info session at any of the dates below.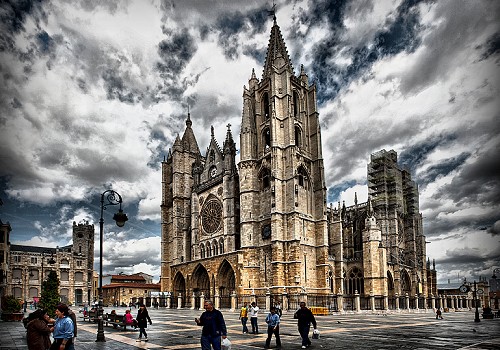 *All students take SPAN 199 at appropriate level and choose two of the following courses: COM 381 (Content Analysis, satisfies Communication methods requirement); COM 464 (Writing With Voice, can be taken for "W" credit); JSIS B 436/POL S 436 (Ethnic Politics and Nationalism in Multi-ethnic Societies, satisfies an I&S and W credit requirement).