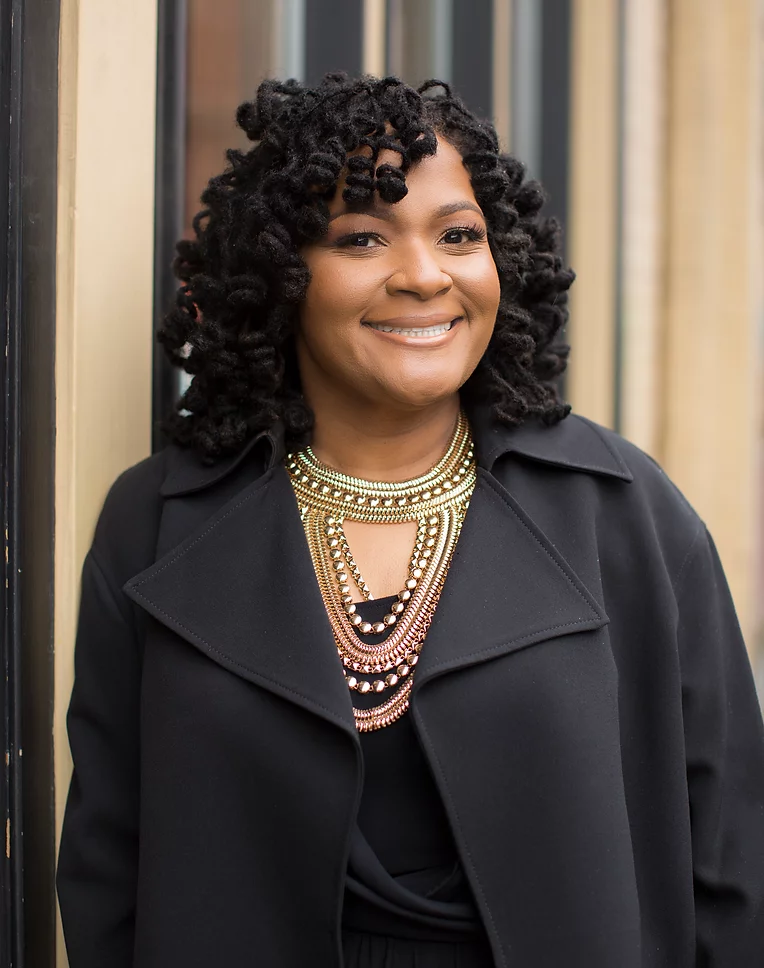 Congratulations to Kimberly Harden (B.A., UW Communication, 2006) for being awarded the 2022 Innovative Response to Social Justice Award, presented by the Commission of Social Justice Educators, and the 2022 Community, Equity, and Social Justice Award, presented by Washington State University. Harden is a Diversity, Equity, Inclusion, and Belonging (DEIB) Strategist, Award-Winning Communication Educator, and Author and Creator of The Allyship Challenge.
The Commission of Social Justice Educators Innovative Response, Social Justice Award "recognizes innovative educational, developmental or social action response to an issue of social justice on campus, and/or in the community at a local and global level." Harden's "innovative response" is disrupting systems of oppression in order to rebuild them. Harden's work is animated by the question, "how do you break a culture?" She added that the phrase "if it ain't broke don't fix it," doesn't apply here. "If it ain't broke sometimes that means you have to break it," said Harden.
The WSU Community, Equity, and Social Justice Award "recognizes individuals and groups that work toward a climate of inclusive excellence through activism, advocacy, academic endeavors, mentoring, program creation, public service, research, and/or teaching." In Harden's DEIB consulting work, she works with organizations to build community and create equity, directly working toward a climate of "inclusive excellence."
Following her graduation from the Communication Department, Harden received her M.A. in Communication from Gonzaga University and later her Ed.D. from Concordia University, in Portland. She founded Harden Consulting Group LLC. in 2019 to provide training and coaching to educators and organizational leaders to create diverse, equitable, and inclusive work environments. Harden's approach to diversity isn't surface level and doesn't take on a one-size-fits-all model. "DEIB isn't simply compliance. DEIB is something completely different," said Harden. She noted that many organizations have the goal of simply making diversity quotas without doing further work to promote inclusion and belonging. Harden referenced "exclusionary inclusion", describing it as "you're there but you don't feel like you belong there," she added, "we need to go beyond that." To break this pattern, Harden works with organizations to uncover why they're striving to add diversity to their workforce and what inclusion really looks like in practice. "You can't just say you're going to hire more Black people; you have to know your why," she said. Knowing your why involves asking deep level questions that prompt leaders and employees to assess the normative culture of exclusionary inclusion within their organization.
Until recently, Harden worked as a Communication instructor at Seattle University. Her teaching strategies are project and interaction based. In one activity, she prompted student teams to identify who their team was missing and why that individual could make the group stronger. In posing these questions, Harden got students thinking about why diversity strengthens a team. Students also had the opportunity to engage with organizational leaders in the community and learn how they make important communication decisions. This is the same teaching style Harden uses in her DEIB seminars with organizations. "I make them as interactive as possible, that's the educator in me," she said.
Harden left Seattle University in March to focus on her valuable work as a DEIB strategist, and last July, she published the book The Allyship Challenge: How to Move Beyond Performative Allyship and Become a Genuine Accomplice. The book guides readers through Harden's framework of Ally–Advocate–Accomplice, offering actionable steps to become a more inclusive and understanding individual and colleague. This book was a response to the lack of direction Harden saw in those wanting to become allies. "People were saying that they're allies but their actions did not say that they were," she said. The book offers case studies, self reflective guides, as well as four different sets of discussion cards to help readers align their actions with their intent. Harden's next project is releasing online learning courses that go hand-in-hand with The Allyship Challenge. One of these courses will serve to support human resource departments in effectively implementing equity and inclusion in hiring.
Harden's recent awards for her consulting work are undoubtedly indicative of the major impact she's having on the future of DEIB within organizations and the broader community. We congratulate her on these two honors and look forward to seeing her next steps.
https://www.hardenconsultinggroup.com/
https://allyshipchallenge.com/shop/allyship-challenge-the-book/