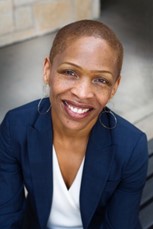 2023 Scheidel Lecture: Creating Time Through Communication
April 25, 2023 – Walker Ames Room, Kane Hall – 5:30-7:30pm
Light refreshments will be provided – RSVP Here
Dr. Dawna I. Ballard, Associate Professor of Organizational Communication and Technology at the University of Texas at Austin, will deliver the 2023 Scheidel Lecture in April. As an expert in chronemics—the study of time as it is bound to human communication—Ballard researches what drives our pace of life and its impact on the communication practices and long-term vitality of organizations, communities, and individuals.
In this talk, Dr. Ballard will illuminate how we create time through communication design, a process of intervening in human activity to enable certain forms of communication and avoid others. Using the case of the Children's Advocacy Centers of Texas, an interagency model that leverages multidisciplinary teams to prevent, treat, and prosecute child abuse, Dr. Ballard identifies two underlying communication design logics, the fast and the slow, which reflect contrasting beliefs about how communication works to support urgent, time-sensitive work demands. Fast communication design logics are linear, short-term in orientation, and treat time in interaction as transactional. Slow communication design logics are nonlinear, long-term in orientation, and treat time in interaction as transcendent. While speed is central to some individual pursuits, Dr. Ballard illustrates how effective teams, communities, and organizations can routinely communicate slowly to go fast.
Dr. Ballard is completing her latest book, Time by Design (under contract at MIT Press), about how effective organizations routinely communicate slow to go fast. Her other work includes the edited volume, Work Pressures, as well as numerous peer-reviewed articles in outlets such as Communication Monographs, Communication Research, Small Group Research, Human Communication Research, Management Communication Quarterly, Communication Yearbook, Journal of Applied Communication Research, and KronoScope: Journal for the Study of Time. Her research and commentary are regularly featured in mainstream news outlets, such as The New York Times, The Atlantic, Forbes, Inc., and NBC News.
Since 1998, this annual public lecture honors Professor Thomas Scheidel's lifetime of scholarship, teaching, and academic leadership by bringing distinguished scholars to the UW Department of Communication to meet and engage with faculty and students who are pursuing advanced studies in communication.
---
CCDE project documents UW communities' collective experience of the COVID-19 pandemic
UW Communication's Center for Communication, Difference, and Equity (CCDE) provides space and resources for UW faculty, staff, students, and alumni to network, collaborate, and engage with the broader public on matters related to race and its intersections. The CCDE produces research rooted in equity and community engagement to better understand how to tackle systemic inequalities.
"[Our research] allows people who participate in our research studies to look inward to see what they can do to unlearn what they've learned," explains Program Manager Josh Griffin. On March 2, for example, the Center hosted a Radical Listening Party centered on Black capitalism at Soul Collective, a Black-owned hair salon in Seattle. Radical Listening is a methodology born out of the Center's influential Interrupting Privilege series of public conversations across racial and generational differences.
CCDE is also at work on a tri-campus project "Memoralizing the Pandemic," which invites the UW community to engage in hour-long conversations with a partner of their choice about their COVID experience. The CCDE will develop the project with an equity focus and aims to bring in people from various backgrounds to share their stories.
Griffin describes this project as a repository that will record this "to-be-determined moment in time" and catalog our collective experience of the pandemic. "It's a way to remember that and to hold on to that, and to allow the future to hear what it was like for people living in those years," he says.
Anyone interested in becoming a participant and sharing their stories, please contact Josh Griffin via jeg425@uw.edu.
---
Students investigate online communities by contributing to Wikipedia in innovative UW Communication course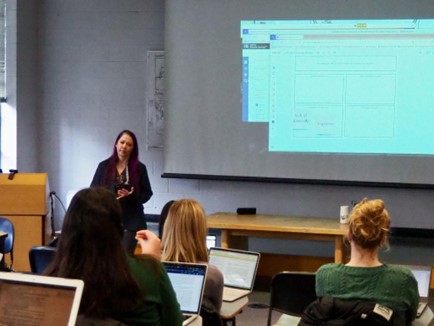 COM 481: Online Communities, taught by PhD candidate Kaylea Champion, offers students a hands-on experience contributing to online communities such as Wikipedia by incorporating research conducted by the Community Data Science Collective (CDSC), a research team that employs empirical research methods to understand and inform the design of collaborative online communities. The course explores online communities and computer-mediated communication through exercises that allow students to apply communication research by actively participating in online communities. This is Champion's first time teaching the class, which was developed by her advisor, Professor Benjamin Mako Hill, co-founder of the CDSC and an associate professor at UW Communication.
Champion explains that this challenging but rewarding course is designed to help students apply what they're learning in actual online settings, but because the internet is unpredictable, changes can happen in real time, requiring participants to be agile and responsive in a dynamic environment. Champion wanted to teach this course because "there is so much potential for students and it lets me teach the way research recommends: giving them access to real-world applications and learning from them as I go."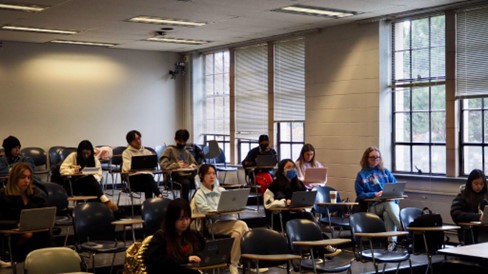 A main project of this experiential learning class asks students to choose a topic to write about in Wikipedia, focusing on pages where the information is outdated or underdeveloped. As they research their subject and create the page, students make real contributions to publicly available knowledge while incorporating communication theories and methods. In the process, they learn how the online community of Wikipedia works "in terms of theories about participant motivation, building commitment, developing critical mass, socializing newcomers, negotiating norms and rules, navigating visibility and accountability online, and weighing ethical pitfalls in online settings," Champion explains.
Student Graci Crider says she sees the potential of information-based websites such as Wikipedia for building an online community, a potential she hadn't realized before taking this class. Student Isabel Anderson says this course helped her see that it takes different forms of commitment–such as bonds-based, identity-based, and normative–to participate in these online communities.
Students have developed Wikipedia entries on a huge variety of topics, including affective design, femicide in Mexico, LGBT culture in Chengdu, the racism in advertising for skin-lightening products, a disease devastating wild bighorn sheep populations, the rights of women in Namibia, and more. The students have expanded 34 articles and added two new articles, which have reached more than 26,000 readers to date.
---

CJMD's current research looks at the media landscape in state house reporting
The Center for Journalism, Media, and Democracy (formerly known as the Center for Communication and Civic Engagement) investigates the role journalism plays in a democratic society, a role that has never been more important or more contested as democracies across the globe face rising challenges. Co-directors Adrienne Russell and Matt Powers adopted the new name in 2020 to reflect the ways journalism is adapting to cultural changes in which media are more participatory, but also more polarized.
Currently, CJMD scholars are working on a project informally titled "the State of Statehouse Reporting." Run by UW faculty and Ph.D. students, the project seeks to understand how state house journalists are negotiating today's media climate. "A huge amount of action comes from the state, yet we have fewer and fewer journalists covering the ground," says Powers. Powers adds that UW Communication students "play an important role in providing news of what's going on in Olympia," through the State Government Communication Program, which sends undergraduate journalism students to cover public policy and the legislative process from the state Capitol in Olympia, a program supported by UW Communication alumni. A report of the findings of this research will be published this spring when the CJMD will also host a conference organized by UW Communication graduate students in collaboration with their journalism and political communication counterparts at the University of Oregon.
---

Communication Leadership is preparing the next generation of change-makers
For 20 years, the department's Communication Leadership master's program, known as CommLead, has offered a unique opportunity for students to pursue advanced training in the evolving field of professional communication. The program equips students to engage critically with challenges and opportunities they will encounter during their careers in marketing, design, media production, and community engagement. This award-winning program prides itself on providing students with hands-on professional experience, while also connecting them to its large network of industry leaders.
As new communication technologies continue to change our professional, personal, and political landscape, CommLead emphasizes the importance of teaching students to be ethical leaders. This commitment is reflected in classes like Persuading Ethical UX Design, Leadership Approaches to Equity Initiatives in Organizations, and Ethical Questions of Big Data. CommLead faculty and staff recognize that strong storytelling is central to successful communication, and emphasize this art form in classes like Storytelling with Data and Storytelling for Emergent Platforms.
If your organization is hiring and you would like to learn how Communication Leadership graduates might positively contribute to your team, we invite you to click here. To learn more about consulting services students can offer at low or no cost, click here.
---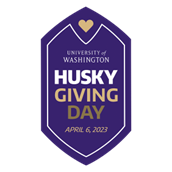 Husky Giving Day
The University of Washington's annual Husky Giving Day is April 6, 2023, and the Department of Communication welcomes your gifts! Husky Giving Day is a 24-hour period during which alumni and friends come together to support the people, programs, projects, and causes they care about most at the University of Washington. Our greatest strength is our community. We hope to inspire alumni and friends around the world to participate in celebrating the collective power of philanthropy by supporting UW Communication.
The Department of Communication is committed to providing a transformative education for our students. Your crucial support of the department's discretionary fund during Husky Giving Day enables us to develop and expand programs not covered by state funding, programs that help students to see the world in new ways and to prepare them for life after graduation. Thank you for your participation in Husky Giving Day!