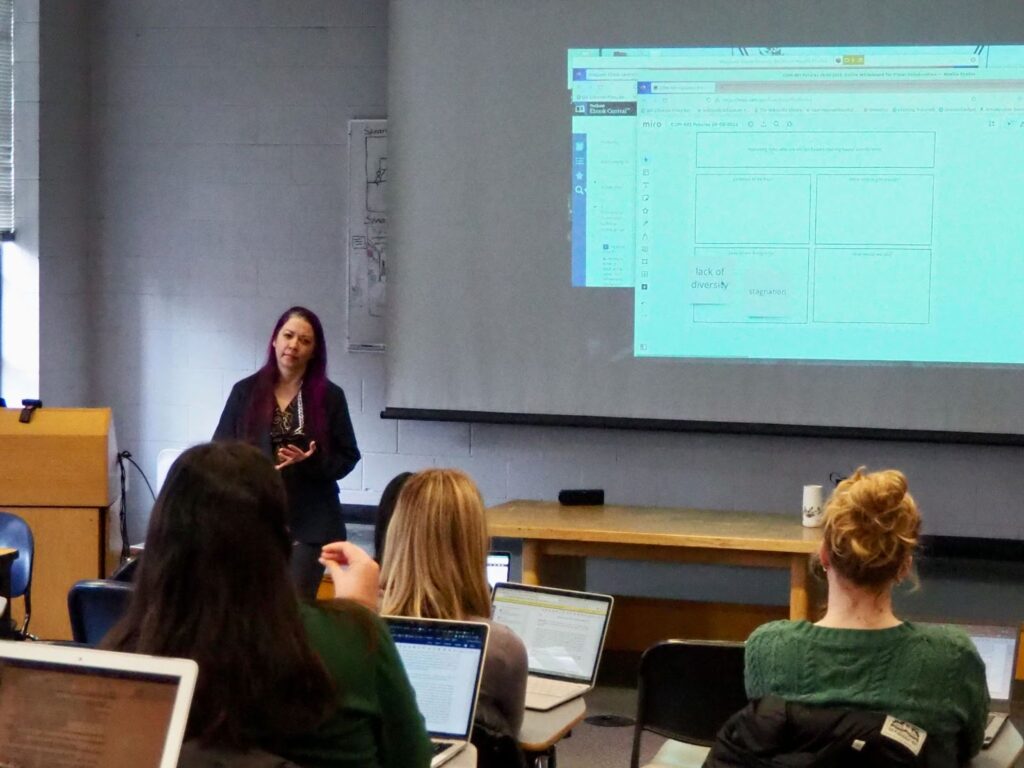 COM 481: Online Communities, taught by PhD candidate Kaylea Champion, offers students a hands-on experience contributing to online communities such as Wikipedia by incorporating research conducted by the Community Data Science Collective (CDSC), a research team that employs empirical research methods to understand and inform the design of collaborative online communities. The course explores computer-mediated communication through exercises that allow students to apply communication research by actively participating in online communities. This is Champion's first time teaching the class, which was developed by her advisor, Professor Benjamin Mako Hill, co-founder of the CDSC and an associate professor at UW Communication.
Champion explains that this challenging but rewarding course is designed to help students apply what they're learning in actual online settings, but because the internet is unpredictable, changes can happen in real time, requiring participants to be agile and responsive in a dynamic environment. Champion wanted to teach this course because "there is so much potential for students and it lets me teach the way research recommends: giving them access to real-world applications and learning from them as I go."
A main project of this experiential learning class asks students to choose a topic to write about in Wikipedia, focusing on pages where the information is outdated or underdeveloped. As they research their subject and create the page, students make real contributions to publicly available knowledge while incorporating communication theories and methods. In the process, they learn how the online community of Wikipedia works "in terms of theories about participant motivation, building commitment, developing critical mass, socializing newcomers, negotiating norms and rules, navigating visibility and accountability online, and weighing ethical pitfalls in online settings," Champion explains.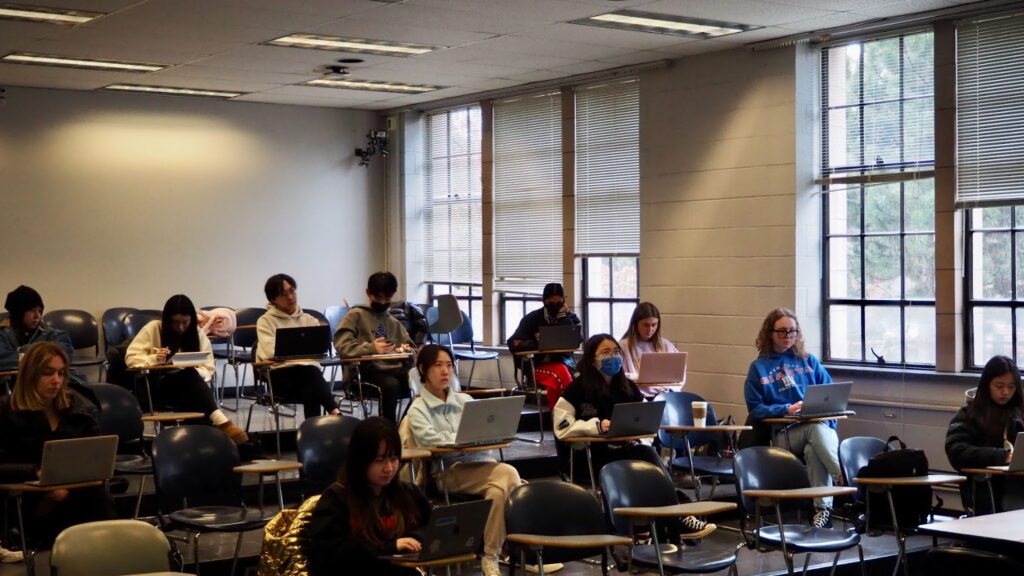 Student Graci Crider says she sees the potential of information-based websites such as Wikipedia for building an online community, a potential she hadn't realized before taking this class. Student Isabel Anderson says this course helped her see that it takes different forms of commitment–such as bonds-based, identity-based, and normative–to participate in these online communities.
Students have developed Wikipedia entries on a huge variety of topics, including affective design, femicide in Mexico, LGBT culture in Chengdu, the racism in advertising for skin-lightening products, a disease devastating wild bighorn sheep populations, the rights of women in Namibia, and more. The students have expanded 34 articles and added two new articles, which have reached more than 26,000 readers to date.