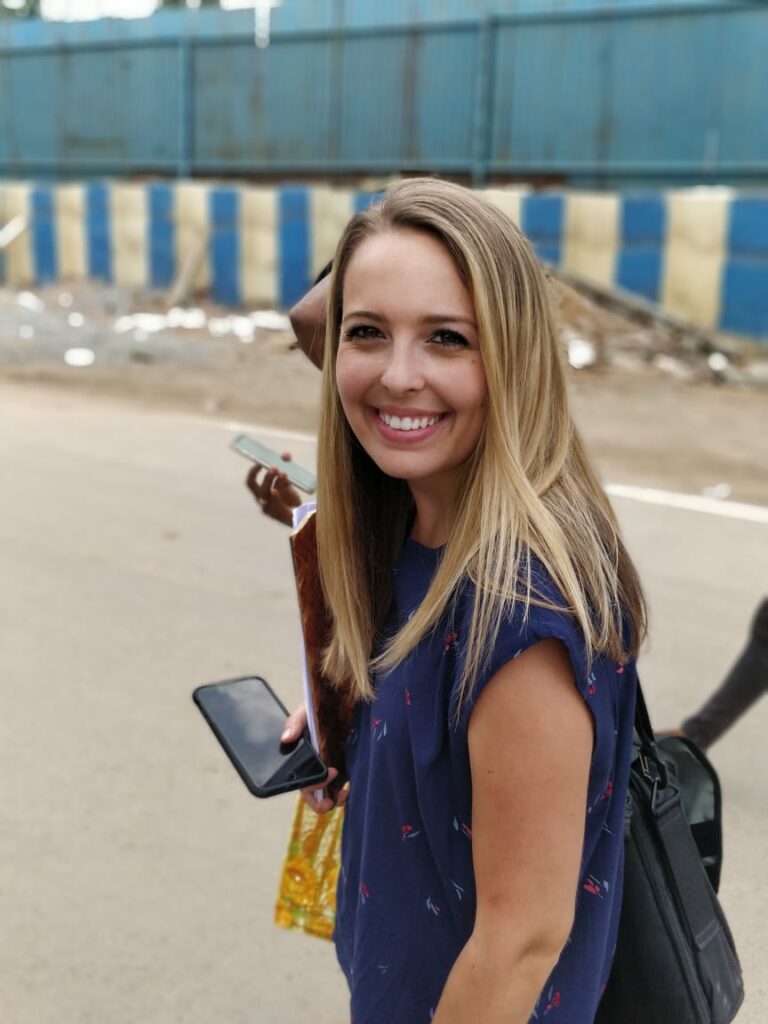 Alexa Bednarz (UW Communication, 2012) spent seven years working in Global Health at the Bill & Melinda Gates Foundation before founding her own social enterprise, Eco-Shelter Inc. Eco-Shelter is increasing access to affordable and sustainable building materials for low-income consumers in emerging markets. Their pilot product, the Eco-Roof Panel, is made from resin-coated bamboo mats that are hot pressed to form a durable roofing panel. Eco-Shelter was recently awarded the highly competitive National Science Foundation (NSF) Small Business Technology Transfer Phase II award for $998,164 to conduct research and development in partnership with Washington State University's Center for Composite Material Engineering.
Bednarz first became interested in roofing after learning that housing improvements were financial priorities for low-income households globally. In many low-income households, inadequate roofing often fails to meet the basic needs of homeowners, a potentially deadly situation due to overheating and the use of hazardous materials such as asbestos. Eco-Shelter has been piloting its bamboo-based product in India since 2018. When asked what led her to this solution, Bednarz said it was a UW Professional & Continuing Education business development course that inspired her to think in a market-based manner. She learned to look at what kinds of products and services people in poverty invest their money in and where there are unmet market needs, in order to create solutions that are not only profitable but also beneficial to those in need.
The award will give Bednarz's enterprise the resources to develop and refine a second generation of their product. When asked what her biggest goals are for Eco-Shelter, Bednarz said "to get this product to as many people as possible so it can have the most impact." This means building partnerships, connecting with finance organizations, and ultimately getting the product to people in need.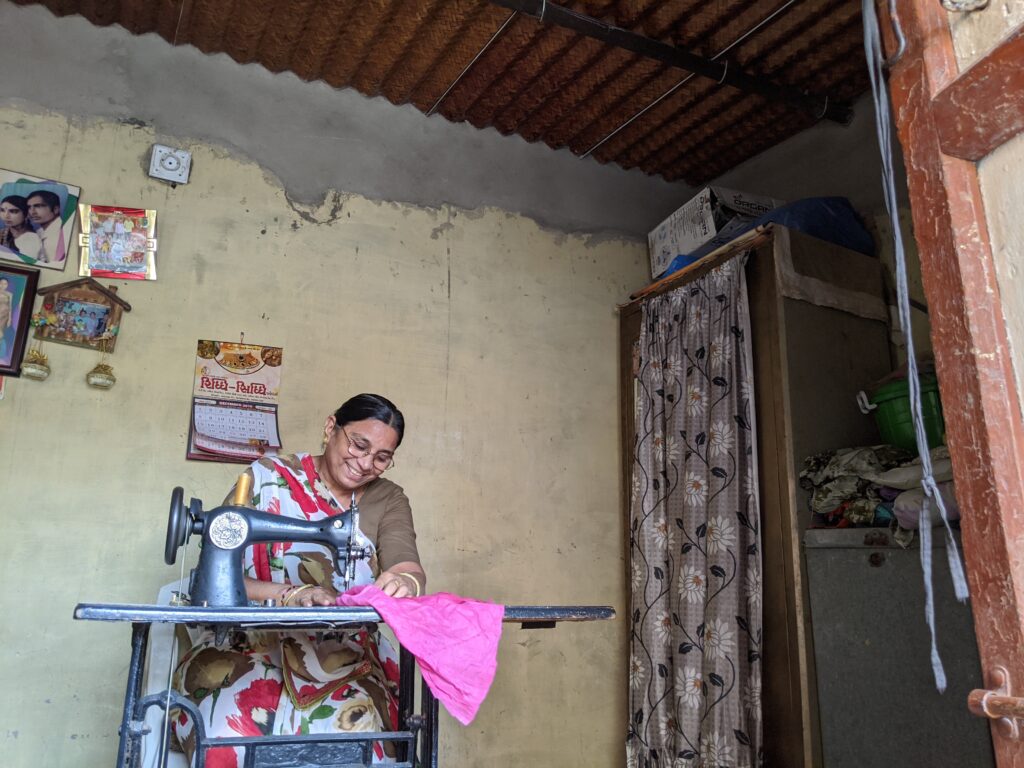 Bednarz's education in the Communication Department helped to inspire her passion for global health and social impact. As an undergraduate student, she interned in the Communication and Development Department at the Make-A-Wish Foundation, which solidified her commitment to work that makes a positive social impact. Even now, Bednarz finds herself using skills she acquired at UW Comm. "Even things like interpersonal communication, some of the softer skills, have been just as important as hard skills working internationally and cross-culturally," she said.
There is no doubt that Bednarz's work is important for so many communities across the globe. To other students and graduates interested in pursuing social enterprises, Bednarz said "know it takes persistence and time" and "follow your curiosity." We look forward to following the progress of Eco-Shelter and watching Bednarz's enterprise make an even greater impact on the lives of low-income households globally.