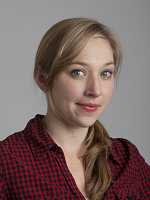 E-Mail: erikajschultz@gmail.com
As a staff photographer for The Seattle Times, Erika Schultz tells stories through photography, video and social media. She believes photojournalism has the power to put the viewer in someone else's shoes and can bridge differences, break down stereotypes and spur social change.
Schultz was raised in rural Wyoming and attended college at Northern Arizona University and Syracuse University London.
She loves the American West, well told tales, Spanglish and to travel.
Her work has been recognized by the Casey Medals for Meritorious Journalism, Pictures of the Year International, National Edward R. Murrow Awards, The Alexia Foundation, Society of Professional Journalists and was a finalist for the 2010 ASNE Community Service Photojournalism award. She also was part of The Seattle Times' 2010 Pulitzer Prize winning team for Breaking News Reporting.