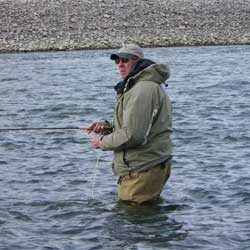 Keith Stamm grew up in Wisconsin, where he earned all three of his degrees at the University of Wisconsin, Madison. After receiving his Ph.D. in 1968, he had short teaching stints in Alaska, North Dakota, and Indiana before heading to the Northwest. Stamm joined the faculty at the UW in the School of Communications in 1973 and remains an emeritus faculty member.
Stamm taught and conducted research on the role of mass media in public understanding of environmental issues, and was very committed to involving graduate students in research projects to help them get published. Another major research stream he developed dealt with the contributions of media (especially newspapers) to the development of community ties, which is reflected in his most important academic book, "Newspaper Use and Community Ties." Stamm is on the Editorial Board for the Journalism Quarterly (which he was Associate Editor of from 1987 to 1991) and the Mass Communication Review, has countless articles to his name, and was the author or co-author of three academic books.
Upon his retirement in 2005, Stamm channeled his passion and ventured into the realm of non-academic book writing. He published a fly fishing memoir titled, "Quest for Home Water." Stamm is also passionate about rockhounding, gem cutting, and silversmithing, which culminate in original jewelry designs that he gives to family and friends in the form of rings, pendants, belt buckles, earrings, etc. He continues to fish and explore the waters of the Cascades, Rocky Mountains, and British Columbia, often backpacking into remote areas. He resides in Seattle where he is active in the Olympic Fly Fishers as club scribe and fly tying instructor.