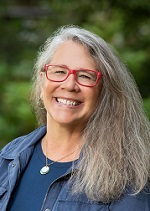 Dear UW Department of COM community,

In the midst of these challenging times for the world, including higher education, we have been delivering responsive, dynamic coursework online, but also designing the next evolution of our Journalism Program. You are vital members of our community, and we wanted you to be among the first to know about this change.

We are now known as the Journalism and Public Interest Communication (JPIC) program. To be clear: Journalism is at the heart of this program. We believe all individuals working in the news-media ecosystem — including public-relations professionals — should possess skills that reflect the classic journalistic values of accuracy, fairness, ethical decision-making, engaging storytelling, and the ability to sort verifiable fact from disinformation, misinformation, and opinion.

The inspiration for adding "public interest communication" to our program comes in part from our students and alumni who have made us keenly aware that journalism is happening (and needs to be happening) in information spaces outside of traditional newsrooms. With this program change, we seek to educate and mentor a wider array of public communicators, including students interested in working in non-profit sectors, public health, government relations, and educational settings, for example.
All students in this major will take core-skills courses in rigorous reporting, multiplatform storytelling, media ethics, community engagement, and media law, and then choose from myriad advanced electives, depending on their career goals. These electives include more instruction in advanced audio and visual storytelling, crisis communication, race and media, narrative journalism, public relations in society, interpersonal communications, information networks, and data reporting, among other courses.
Meanwhile, our immersive capstone experiences, which have long propelled graduates into jobs shortly after graduation, remain central to the JPIC program.
Our Premier Internship Program places top students at leading media organizations and teams across the greater Seattle area
Each summer, our International Reporting Program sends up to six students abroad to work as interns for English-language news organizations in Asia, Africa and a Spanish-language country. (This was on hiatus Summer 2020 because of the global pandemic)
And for more than 40 years, our unique Olympia program has dispatched students to the state capital, where they cover state government for northwest news outlets during the annual legislative session
While all of these capstone experiences will continue under the JPIC banner, some will expand to include hands-on opportunities in other kinds of fact-based reporting and storytelling, for example, in government agencies, think tanks, or non-profit community organizations.
The public's interest has always been at the core of our journalism and general-communication education here at the University of Washington. And the need for journalistic skills employed in service of truth-telling has never been more critical. With this program expansion, we look forward to working with industry partners, community partners, and alumni to help us achieve excellence for our students. Your support and interest will help students continue to become the architects of publicly engaged, journalistic storytelling, wherever that journalism needs to happen.
Saludos and thank you!
Andrea Otáñez
Associate Teaching Professor
Journalism and Public Interest Communication