The event was organized by the University of Washington's Center for Journalism, Media and Democracy. Patricia Moy (UW) will moderate.
About this Event
While polls and public opinion research are essential components of a healthy democracy, they also have come under attack in recent years, particularly for "miscalling" various elections. In October 2020, the CJMD hosted a conversation with Patricia Moy (UW), Kate Kenski (University of Arizona), and Lydia Saad (Gallup) to discuss polling and public opinion today – and their implications for the health of American politics beyond 2020.
About the Speakers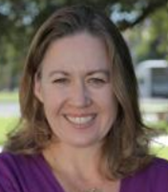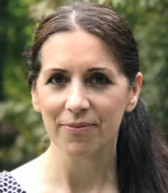 Kate Kenski is a professor in the Department of Communication at the University of Arizona, where she teaches political communication, public opinion, and research methods. Formerly a senior analyst at the Annenberg Public Policy Center at the University of Pennsylvania, she is coauthor of The Obama Victory: How Media, Money, and Message Shaped the 2008 Election and Capturing Campaign Dynamics: The National Annenberg Election Survey, as well as coeditor of The Oxford Handbook of Political Communication. Her current research focuses on social media and incivility, gender and politics, and online platform development that aids users' quality of reasoning.
Lydia Saad is the Director of U.S. Social Research at Gallup, where she oversees the development of surveys for the U.S. Gallup Poll and reports the data on Gallup's news website. She is a leading expert on presidential approval ratings and how economic conditions shape voting patterns. This year's presidential election will be her eighth since joining Gallup in 1992. Saad is an active member of the American Association for Public Opinion Research (AAPOR), having served two terms on its executive council. She is a member of the AAPOR 2016 and 2020 task forces that analyzed the polls' performance during the election season.