Greetings to all UW Department of Communication graduates, families, and friends! While we weren't able to gather on our beautiful campus for a traditional ceremony, the Department planned a special virtual graduation celebration (see below for ways that you can still participate). The Class of 2021 endured extraordinary circumstances, and we were grateful to celebrate your time at the UW in all the ways we could!
COM GRADUATION 2021 KEYNOTE SPEAKER: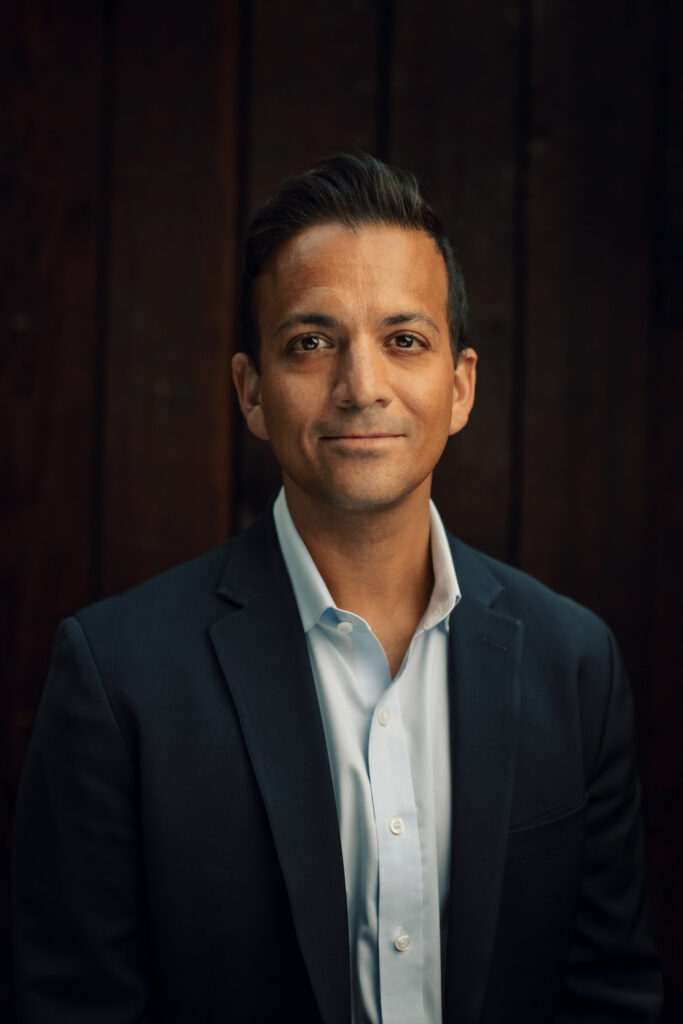 Vin Gupta, MD, MPA, is a Critical Care Pulmonologist and Affiliate Faculty at the Institute for Health Metrics and Evaluation, part of the University of Washington. He's served in a variety of roles throughout the COVID-19 pandemic in addition to his clinical responsibilities, including serving as the current Chief Medical Officer of COVID-19 Response for Amazon.com, Inc. Additionally, he served as health advisor on the Biden-Harris Transition's COVID-19 Response team and is the primary COVID-19 advisor for the Seattle Seahawks and Seattle Mariners. His background in public health has focused on epidemic preparedness, with relevant roles at the US CDC's Emerging Infections Program, the World Bank's Pandemic Emergency Financing Facility, the China CDC, and the Pentagon's Center for Global Health Engagement. Finally, Dr. Gupta is a deployable critical care physician for the US Air Force Medical Corps Reserves, where he is Officer-in-Charge of Joint-Base Lewis McChord's Critical Care Air Transport Team. He is a medical analyst for MSNBC and NBC News, term member of the Council on Foreign Relations, and board member for several non-profit organizations nationwide. You can follow him on twitter @VinGuptaMD
Check out this recording of Dr. Gupta's keynote speech — as well as remarks from our Chair, Christine Harold, and Undergraduate Program Coordinator, Caley Cook. This video is pre-captioned and features an ASL Interpreter. Written transcripts of this video are available in Chinese, Vietnamese, Korean and Spanish below:
Download the Simplified Chinese translation
Download the Traditional Chinese translation
Download the Vietnamese translation
Download the Korean translation
Download the Spanish translation
Learn More About our 2021 Translators
COM 2021 GRADUATION CELEBRATION SITE AND SLIDESHOW:
For the 2021 Undergraduate Celebration, COM partnered with GradImages to build a custom Celebration website to host all of our registered students' GradSlides, which you can now view here! All individual slides are searchable and available for download. Each student-submitted slide features a COM-specific template created by our Graphics Design team, and showcases a photo of each graduate, their name, degree, and personal quote. Similar to last year, this takes the place of a traditional student processional.
If you did not submit your personalized GradSlide by the original due date (June 02), OR if your slide is missing from the Celebration Page, OR if you need to make changes to your slide, please submit your name, photo, your degree, and a personal quote to JAllen@gradimages.com — do not contact UW COM staff.
DOWNLOAD THE CLASS OF 2021 SPOTIFY PLAYLIST:
Get excited for graduation with our new UW COMM Grads Spotify playlist! Check out the playlist now, turn up your volume, and celebrate with us as together we build the best soundtrack to remember your time at the University of Washington.
CHECK OUT THESE KUDOS FOR YOUR FAVORITE GRADUATES:
For this 2021 Communication Graduation, we celebrated our seniors with a personalized online kudos board, which you can view here! Thank you for helping us build a beautiful board.
SPECIAL THANKS TO:
The 2021 Department of Communication Graduation Celebration was produced by members of the Department's Digital Events Practicum course. Thirty UW Communication students worked with faculty, staff, and their peers to produce a series of activities that celebrate the achievements and stories of the class of 2021:
Lizzie Verrando || Daisy Leon || Cate Ferguson || Maya Leshikar || Courtney Gooby || Jeffrey O'Neill || Hailey Mathers || Claire Gallaudet || Izzy Mallet || Elizabeth Yamamoto || Olivia Miller || Dani Beckman || Caitlin Cleary || Toshie Araki || Chiara Brinkmann || Maggie Mihaljevich || Kim Do || Liese Cooper || Joanna Phung || Ethan Le || Sam Gong || Abigail Dominguiano || Sam Bell || Kaitlyn Berry || Maddie Kraut || Veronica Pritchard || Kevin Kim || Mia Imbernino || Marin Sasaki || Preston Wun-Young
COM 2021 GRADUATION FAQs:
(1) If you were unable to tune into the YouTube Premiere on June 11 at 3 PM (pdt), the recording is still available to watch at your leisure: https://www.youtube.com/watch?v=lGPi-mOjD-4
(2) If you did not submit your personalized GradSlide by the original due date (June 02), OR if your slide was missing from the Celebration Page on June 11, OR if you want to make changes to your slide, please submit your photo, your degree, and a personal quote to JAllen@gradimages.com ON or AFTER June 11. Do not email COM staff, as they will not be able to assist you on June 11 — please contact JAllen@gradimages.com directly!
(3) If you have questions about the Main UW Commencement Ceremony, please contact the UW OFFICE OF COMMENCEMENT EXERCISES at commence@uw.edu — UW COM is not involved in coordinating the June 12 ceremony.
(4) You are still considered a member of the Class of 2021 if you graduated in Autumn 2020 or will graduate in Summer 2021.
(5) If you graduate in Summer 2021, but prefer to participate in the 2022 COM Graduation ceremony, you MUST provide us with a non UW-email address at this link: https://www.washington.edu/alumni/services/update/. Otherwise, we will may have difficulty finding you once your @uw.edu address is deactivated.
(6) If you do not have access to a computer or networked mobile device, the UW Student Technology Loan Program is an ideal choice for students who need to rent laptops, webcams, and/or Wi-Fi Hotspots. All currently registered UW Seattle Campus Students can access this program with their student ID number and UW NetID. As of Spring 2021, the following devices are available to rent:
• Alcatel Linkzone 2 Wi-Fi Hotspot (x20)
• Logitech StreamCam Webcam (x20)
• Apple MacBook Air 2021 (x60 – coming late spring)
• Apple MacBook Pro 2021 (x90 – coming late spring)
(7) If you are currently residing in a country that limits your access to certain social media platforms, UW-IT provides free VPN services (Husky OnNet) to current students, faculty, and staff. This VPN software allows users who have restricted access to sites like Facebook, Instagram, Twitter, or YouTube to easily access these websites. Visit https://itconnect.uw.edu/connect/uw-networks/about-husky-onnet/#vpn to learn more.