Every year, the UW Department of Communication honors outstanding alumni who are making a difference in their careers, and out in their communities, by inducting them into the Department's Alumni Hall of Fame. We also recognize the exceptional work of our recent graduates through the Outstanding Early Career Award, as well as celebrate the invaluable contributions of those who receive the Alumni Award for Excellence in Mentoring. Finally, the Communication Leader Award recognizes Communication Leadership alumni who embody four of the program's core values—Creativity, Leadership, Storytelling, and Community—and have made a significant contribution to our field in a unique, emergent way.
We invite you to learn more about this year's honorees below:
2019 Alumni Hall of Fame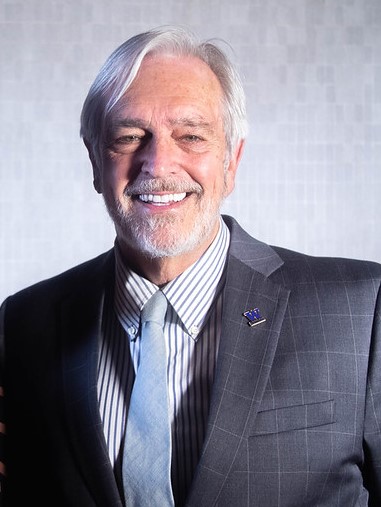 David L. Ammons (B.A., 1970)
After graduating from the University of Washington in 1970, David Ammons worked for The Associated Press in Seattle for a year and transferred to Olympia in July 1971. That began a 37-year tenure as the longest-serving capitol reporter in state history, much of it as president of the press corps. Ammons covered seven governors, countless legislative sessions, political campaigns and elections, Washington government in all three branches, and breaking news, such as the 1980 eruption of Mount St. Helens, which remains his single favorite story—one that circled the globe reaching millions of readers, along with the St. Helens' ash cloud. He wrote a statewide column, "Ammons on Politics." He was a frequent guest on television and radio news programs and was on-air host of TVW's "Inside Olympia" for five years (2003-2008).
Ammons is an active community member, deeply engaged in the Olympia area. He is active in his church at the local, regional, and national level. He is a volunteer, board member and contributor to SideWalk, and other programs for homeless and hungry people. A gay man, he has a great interest in equality for all people and led efforts to have his church become "open and affirming" for the LGBTQ community. He has a love for heritage and history, and has worked on state heritage and legacy projects, and as board member for the State Capitol Museum, a longtime trustee of the Washington State Historical Society, and a member of the team attempting to create an Olympia historical museum.
For three years, Ammons was mentor/editor to University of Washington journalism students participating in the Olympia Experience program with Washington Newspaper Publishers Association Foundation's Olympia News Bureau.
Ammons retired in January, 2017, after a long career at the seat of Washington state government in Olympia, and was quickly appointed by Governor Inslee to the Public Disclosure Commission, and is now Chair. He represented the public on the 2018 Legislative Public Records Task Force. He is vice chair of the Washington State Parks Foundation. He has two adult children, Jennifer, an attorney with Northwest Justice Project, and Jonathan, a records management officer for the State Department of Children and Families.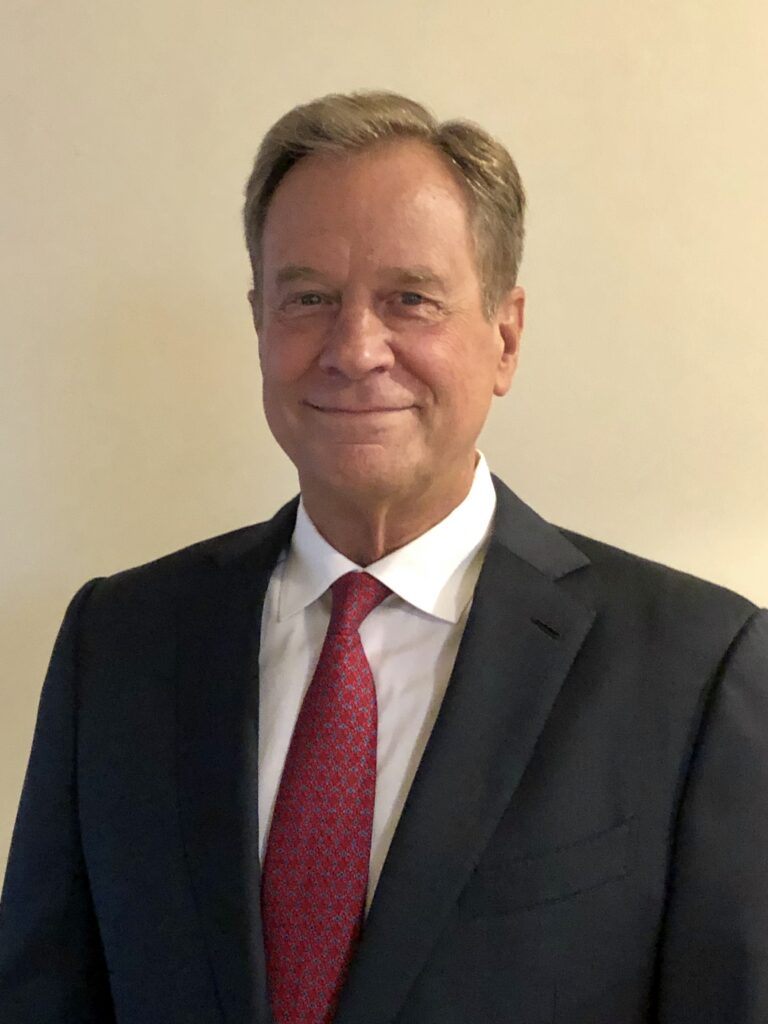 William H. Lord (B.A., 1971)
William "Bill" Lord is a Seattle native who was drafted into the Army at 19, and was ultimately sent to fight in the Vietnam War. In a way, he started his career in communications there, since he was charged with carrying the infantry company's radio through many battles, including the Tet Offensive of 1968. Upon his return from the war, he attended Highline Community College on his way to being accepted at the University of Washington.
After graduation, he worked as a reporter in Oregon and Utah before becoming one of the youngest correspondents hired by NBC. He spent two years in Beirut covering the civil war for NBC. He was the news director at KIRO-TV twice, and eventually landed in Washington D.C., where he was the news director at WJLA-TV (ABC) for ten years, and then general manager for four more years.
Bill Lord has interviewed dozens of newsmakers during his years as a reporter—including Yassar Arafat, Golda Meir, King Hussein of Jordan, and Anwar Sadat. He has overseen coverage and won awards for many stories of national interest, including the O.J. Simpson trial, the Seattle earthquake, the WTO riots, Hurricane Isabel, and the Washington D.C. Navy Yard shooting. He received television's highest award, a Peabody, for leading an investigative reporting team exposing public corruption. He has won two DuPont Columbia awards, multiple Edward R. Murrow awards, AP journalism awards, the National Headliner Award for the country's best newscast, the Robert F. Kennedy Award for reporting on the disadvantaged, a national Emmy for public service, and dozens of local news Emmys between 1980 and 2016.
He has served on various boards including the March of Dimes, the Radio and Television News Directors Association, and Nashville's Oasis Center teen program. He has organized station partnerships with the Susan G. Komen Race for the Cure, the USO, and the Washington D.C. Cherry Blossom Festival. He considers one of his proudest accomplishments to be serving as the national board chairman of Prime Movers, an organization dedicated to teaching journalism to young students in minority neighborhoods in the D.C. area. In addition, Bill has participated in many professional panels on journalism and the First Amendment at colleges and in community forums. Following his retirement in 2017, he joined the Headliner Team at the National Press Club booking high profile speakers. He also published a memoir titled "50 Years After Vietnam" about his experiences in 1967-68.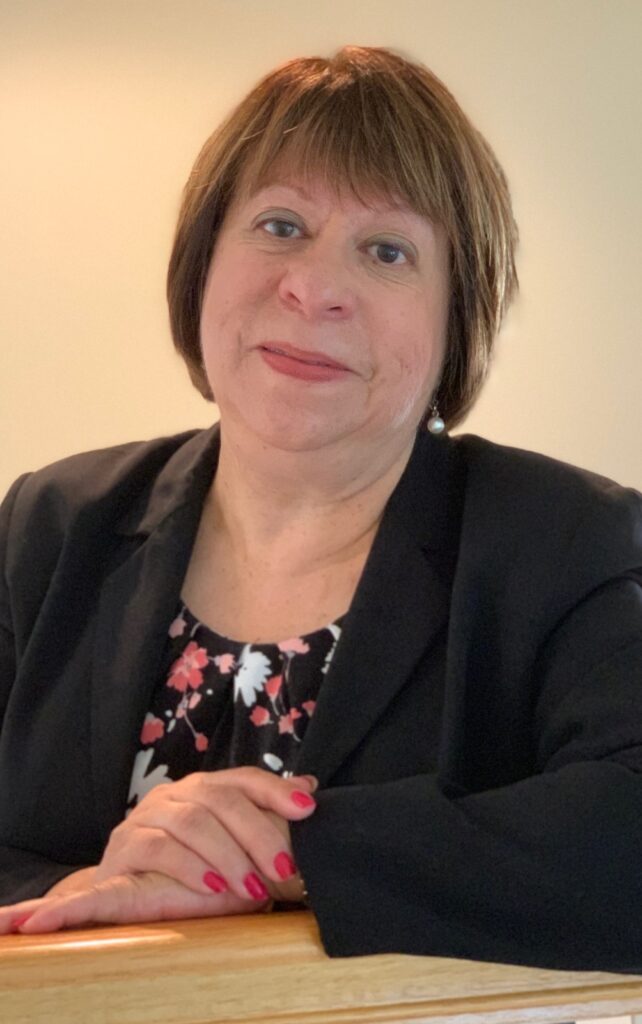 Adie Simmons (B.A., 1988)
Adie Simmons has devoted her career to the education and well-being of children and families. She has worked in the field of family and community engagement in public education for nearly 25 years. In 2006, Mrs. Simmons was appointed by Governor Chris Gregoire to develop and direct the Governor's Office of the Education Ombuds (OEO), a state agency dedicated to resolving conflict between families and schools, and promoting family engagement in education.
During her tenure as the State Education Ombuds, she heard from thousands of educators and families of students who were falling behind academically and at risk of dropping out of school, the majority of which were of color. As a result, she worked with state legislators to introduce and pass state laws to remove barriers, and improve access to educational opportunities for diverse students and increase the participation of parents in schools.
In 2014, she left state government to realize her dream of funding a state-wide nonprofit organization dedicated to building the capacity of schools, and diverse families to work as equal partners to support student achievement. Mrs. Simmons is currently the founder and Executive Director of Washington Family Engagement, and a leadership instructor at Everett Community College, providing technical assistance to educators across the state and training parents to become school and community leaders.
She has authored publications, articles, and training programs for parents and educators. She is a recognized educator, public speaker, and university guest lecturer. She is a tireless community volunteer who has served on numerous boards, councils, and committees, and received several awards, including four PTA Golden Acorns, the 2011 Puget Sound ESD's Crystal Apple Award, and the 1997 Governor's Washington State Excellence in Education Award, all recognizing her contributions to public education.
---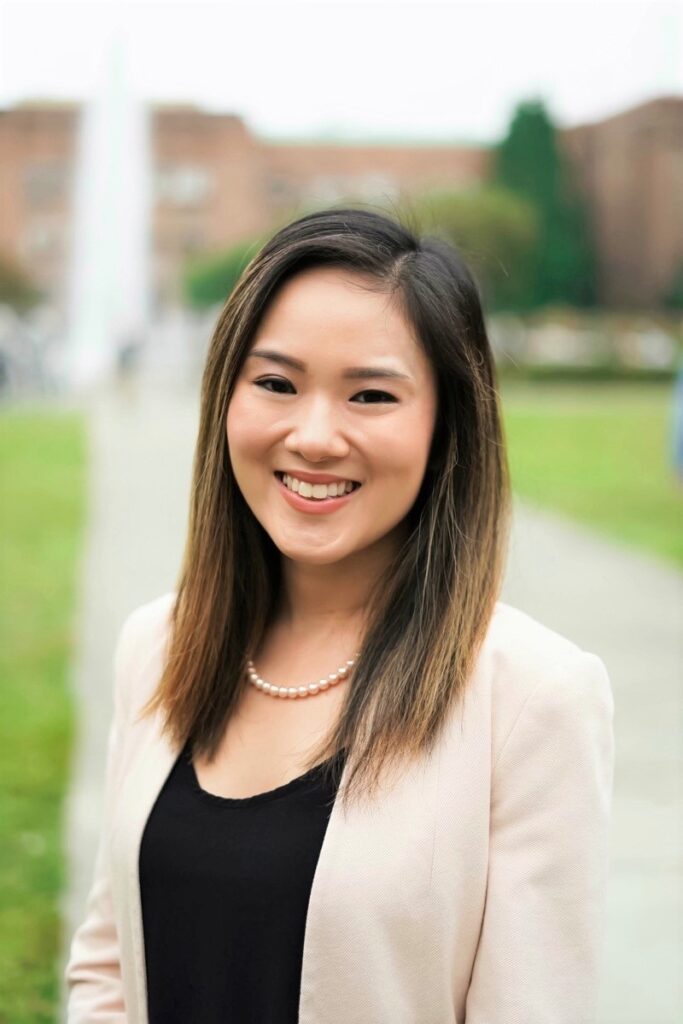 Alumni Award for Excellence in Mentoring
Dawn Cheung (B.A., 2013)
As a pre-professional career coach for the UW Career and Internship Center, Dawn works with students to identify their educational, professional, and personal goals, as well as to explore their interests and opportunities in their desired fields. Currently, she specifically serves pre-law and pre-health students and alumni.
Born and raised in Seattle and a long-time husky, she graduated from the UW with a B.A. in Communications and minor in Education, Learning, and Societies (ELS) in 2013. She also earned her Master's in Social Work (MSW) degree from the UW School of Social Work, with a focus on Community-Centered Integrative Practice in 2018.
Some of her most memorable UW experiences were studying abroad in Hong Kong, being a mentor in the Dream Project, and being a communication student (of course)! Identifying as a 1.5 generation Chinese-American woman and a daughter of immigrants, Dawn uses her identity and experiences when relating and working with students to ensure that they are heard, understood, and represented.
Before coming to the UW, Dawn worked at the Asian Counseling and Referral Service (ACRS) as a Youth Program Manager, primarily working with immigrant and refugee youth in Seattle and South King County. During this time, she was also crowned Miss Chinese Seattle (in 2015), and used her platform to mentor students in the Greater Seattle Chinese Chamber of Commerce Young Leaders Program, coach badminton at Foster High School to first generation students, and participate in various events around the Asian-Pacific Islander community. In her spare time, she loves to travel, play with her dog Belle, read a good book, play badminton, and take on various arts and crafts projects.
---
Outstanding Early Career Award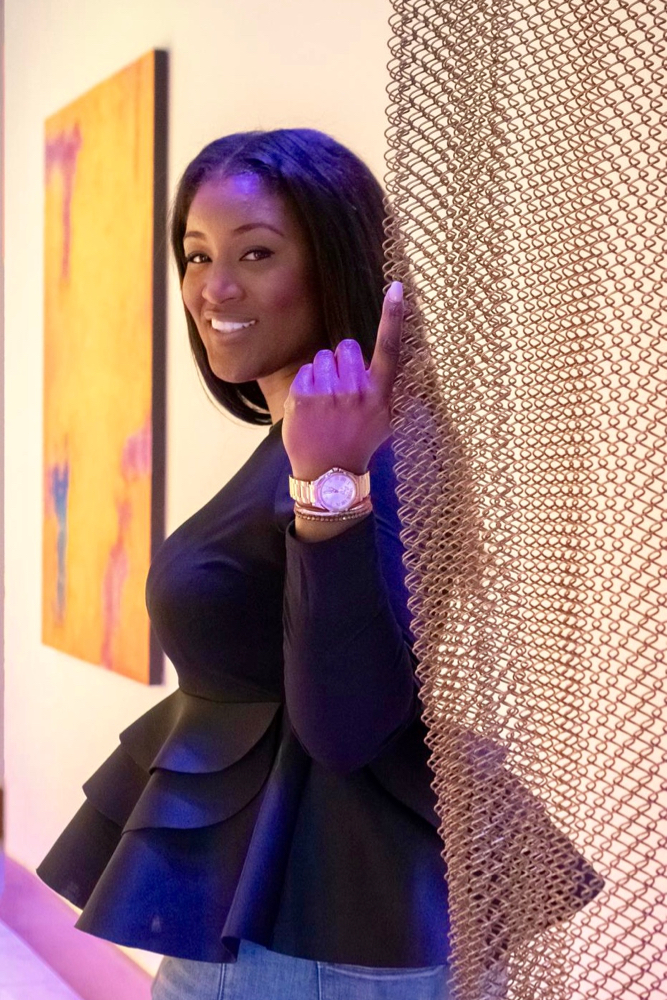 McCall Hall (B.A., 2010)
Seattle native McCall Hall is a legacy graduate of the University of Washington, who prides herself on staying ahead of the curve when it comes to sports, business, and pop culture. Hall, who began her career with the Seattle Supersonics as a community relations coordinator, has also worked with the Seattle Storm, the Los Angeles Sparks, and as a producer with ABC, NBC, and as a traveling MC for NBA Entertainment.
Additionally, the multi-talented alumna has also served as community relations director for the 2015 Special Olympic World Games in Los Angeles, where she launched a program called "Fans in the Stands." More than 250,000 people participated in this effort to build the organization's fan base for participating athletes.
Hall is currently the director of community outreach for the University of Southern California Athletic Department, where she oversees a multi-million-dollar endowment and creates community engagement programs for USC student-athletes. Throughout her career, Hall, who has a master's degree from USC's Marshall School of Business, has successfully developed programs emphasizing the importance of giving back for athletes and others.
When she's not working in the community, Hall flips the script working as on-air host and reporter for various outlets including Fox Sports. One of the things she is most proud of, however, is Art by Athletes, a foundation she created that benefits art programs in public schools in Los Angeles.
---
The Communication Leader Award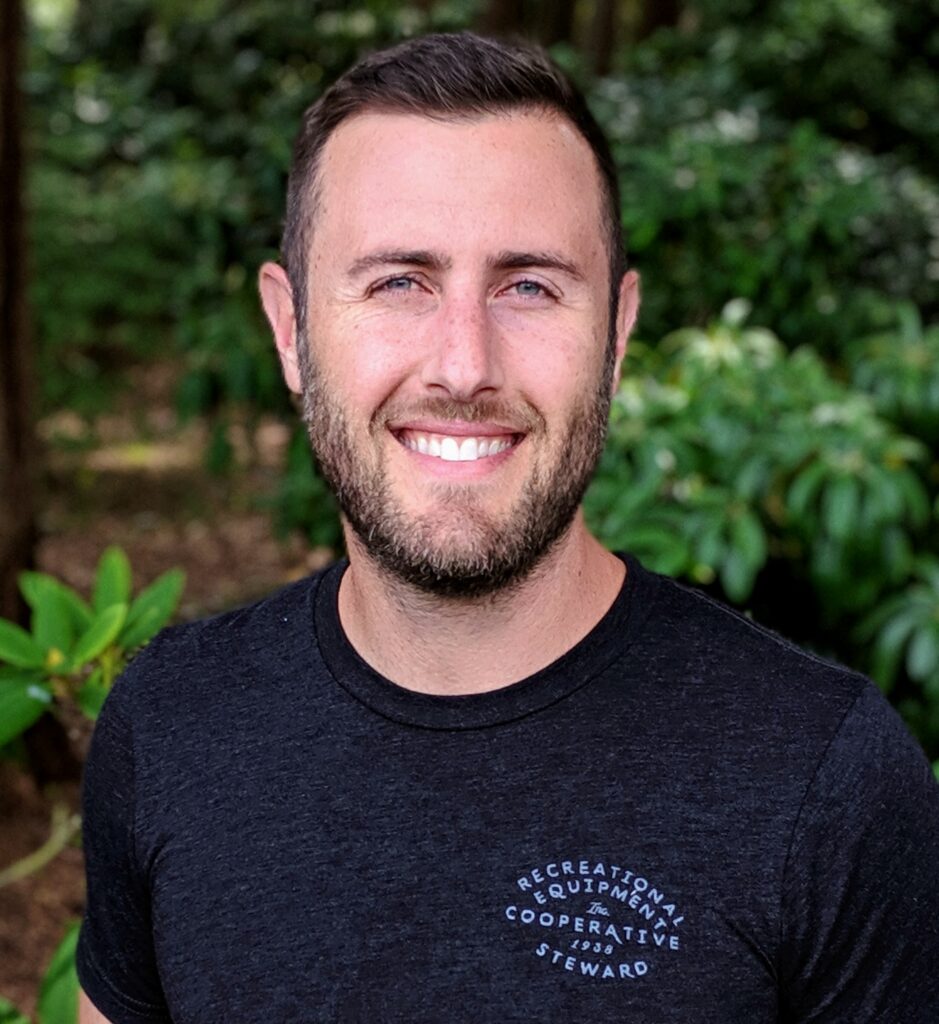 Paolo Mottola (M.C., 2009)
Paolo Mottola is the director of content and media at REI Co-op, an outdoor retailer, and the largest consumer co-operative in the United States with 17 million members. He oversees REI's content programs, including a digital publication, online education, films, podcasts, and the new Uncommon Path print magazine. He studied journalism at Western Washington University and has a Master of Communication in Digital Media from the University of Washington.