UW Communication celebrates faculty retirements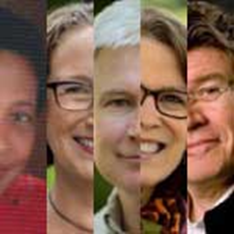 With deep gratitude, the Department honors the recent retirements of five beloved faculty members.
W. Lance Bennett, a world-renowned scholar of political communication and the role of journalism in democracy, retired after 46 years of service to the UW.
Richard Kielbowicz, whose illustrious career has focused on communication law and policy, history of communication, and history of media technology, retired after 36 years of inspiring students and colleagues.
Lisa Coutu, an ethnographer of communication and award winning teacher, including the UW's prestigious Distinguished Teaching Award, retired after 31 years.
Kathleen Fearn Banks, award winning scholar of public relations and crisis communication and author of the influential Crisis Communications: A Casebook Approach retired after 30 years.
And this spring, Nancy Rivenburgh, an incredible mentor and innovative scholar who focuses on cities as complex communication environments, is retiring after 32 years. Please join us in congratulating these tremendous scholars, teachers, and colleagues as they join the ranks of UW's emeritus faculty!
---
What's coming in Autumn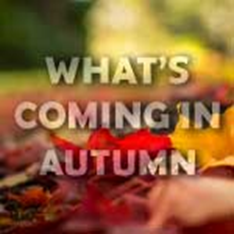 We have a number of activities coming later this summer and fall. We are very excited to resume festivities in person, including our Scholarship Award Ceremony, Alumni Hall of Fame, Alumni Association events, Homecoming, and more!
Please save the date for the 2022 Alumni Hall of Fame and Alumni of Distinction Ceremony on October 12, 2022 at the UW Center for Urban Horticulture. More information on nominations and celebration details to come. The ceremony will make a great addition to your 2022 Homecoming festivities, held the week of October 10.
Other upcoming Husky events:
---
2022 Graduates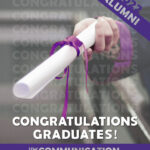 CONGRATULATIONS to our 2022 Graduates who have earned their degrees from the Department of Communication.
We are so excited to see the ways you all will go out and impact our world. We were able to celebrate over 300 of our students at our first in-person departmental ceremony since 2019.
---
Husky 100
Three Communication students were selected as part of the prestigious Husky 100 Awards
Each year, the Husky 100 recognizes 100 undergraduate and graduate students from the UW Bothell, Seattle and Tacoma campuses in all areas of study who are making the most of their time at the UW. The Husky 100 actively connect what happens inside and outside of the classroom and apply what they learn to make a difference on campus, in their communities and for the future. Through their passion, leadership and commitment, these students inspire all of us to shape our own Husky Experience.
This year, three students from the Department of Communication were selected to receive this award. We would like to extend our congratulations to Makena Yee, Niharika Arora, and Jiani Wang. READ MORE
---
Husky Landing

A new class of Huskies are entering the UW alumni community, and you have a chance to help these grads feel like part of a pack.
Make an impact on the next generation and expand your own career network with UW Husky Landing, the online professional networking tool for the UW community.
Looking to make a change? Want to be a resource for others? UW Husky Landing connects alumni and students alike based on interests, industry and region so you can gain and share info that's relevant to you. Connect with Huskies for advice and information and be a resource to students — and new alumni — who are waiting to connect with you!
---
Alumni Spotlight: Alexa Bednarz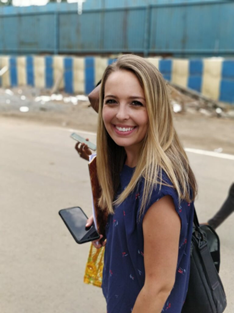 UW Communication Alumna, Alexa Bednarz '12, Receives $1 Million National Science Foundation Award
Alexa Bednarz (UW Communication, 2012) spent seven years working in Global Health at the Bill & Melinda Gates Foundation before founding her own social enterprise, Eco-Shelter Inc. Eco-Shelter is increasing access to affordable and sustainable building materials for low-income consumers in emerging markets. Their pilot product, the Eco-Roof Panel, is made from resin-coated bamboo mats that are hot pressed to form a durable roofing panel.
Eco-Shelter was recently awarded the highly competitive National Science Foundation (NSF) Small Business Technology Transfer Phase II award for $998,164 to conduct research and development in partnership with Washington State University's Center for Composite Material Engineering.
Bednarz's education in the Communication Department helped to inspire her passion for global health and social impact. As an undergraduate student, she interned in the Communication and Development Department at the Make-A-Wish Foundation, which solidified her commitment to work that makes a positive social impact. Even now, Bednarz finds herself using skills she acquired at UW Comm. "Even things like interpersonal communication, some of the softer skills, have been just as important as hard skills working internationally and cross-culturally," she said. – READ MORE
---
Support Us
Your gifts make a difference…
More than ever, the Department of Communication is committed to providing a transformative education. Your support to the Department of Communication Discretionary Fund provides resources to develop and expand programs that are not covered by state funding. These programs push students to take on challenges, reach beyond themselves, and see the world in new ways.
Another valuable resource for students that you can support is the Dolores Eyler Fund, which provides emergency and extenuating circumstance financial assistance for students. Your support to this fund allows for students to receive the aid they need in emergency situations that could potentially prevent them from finishing their degree.