---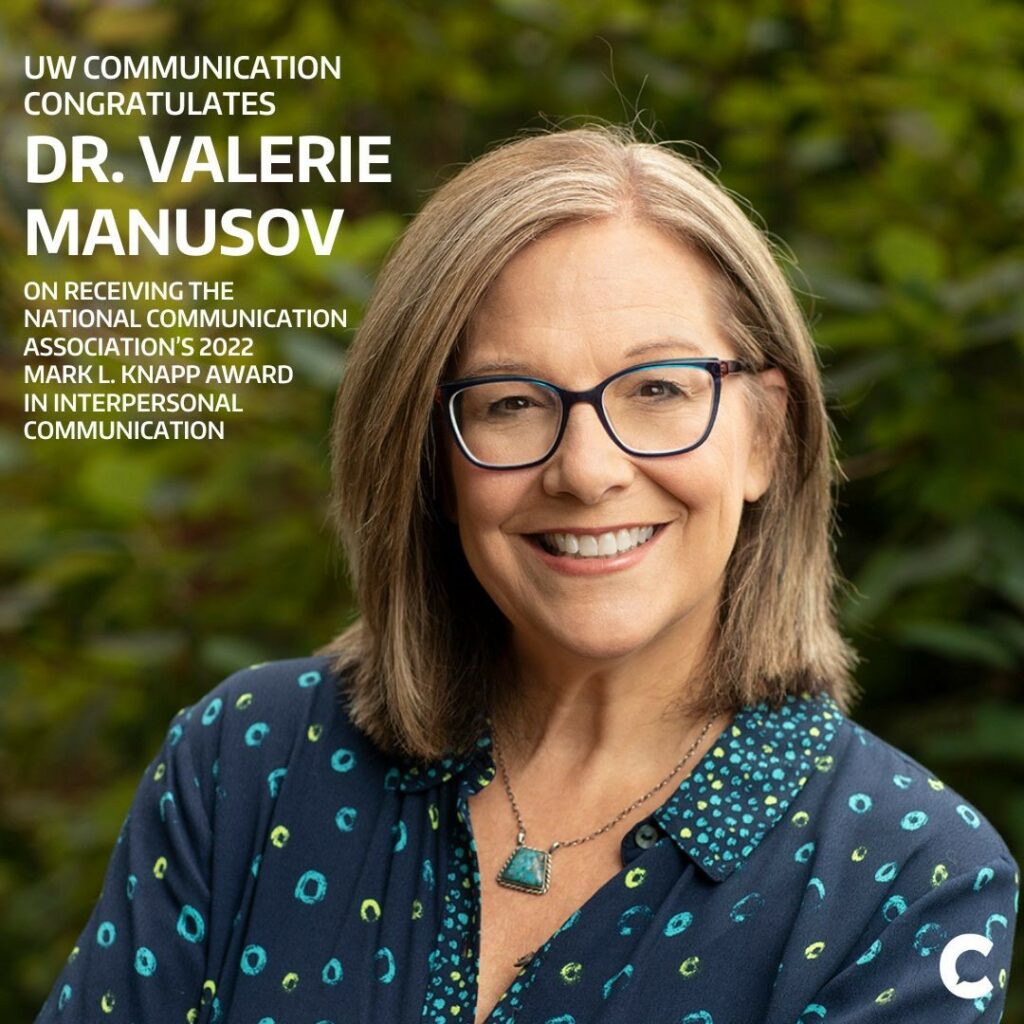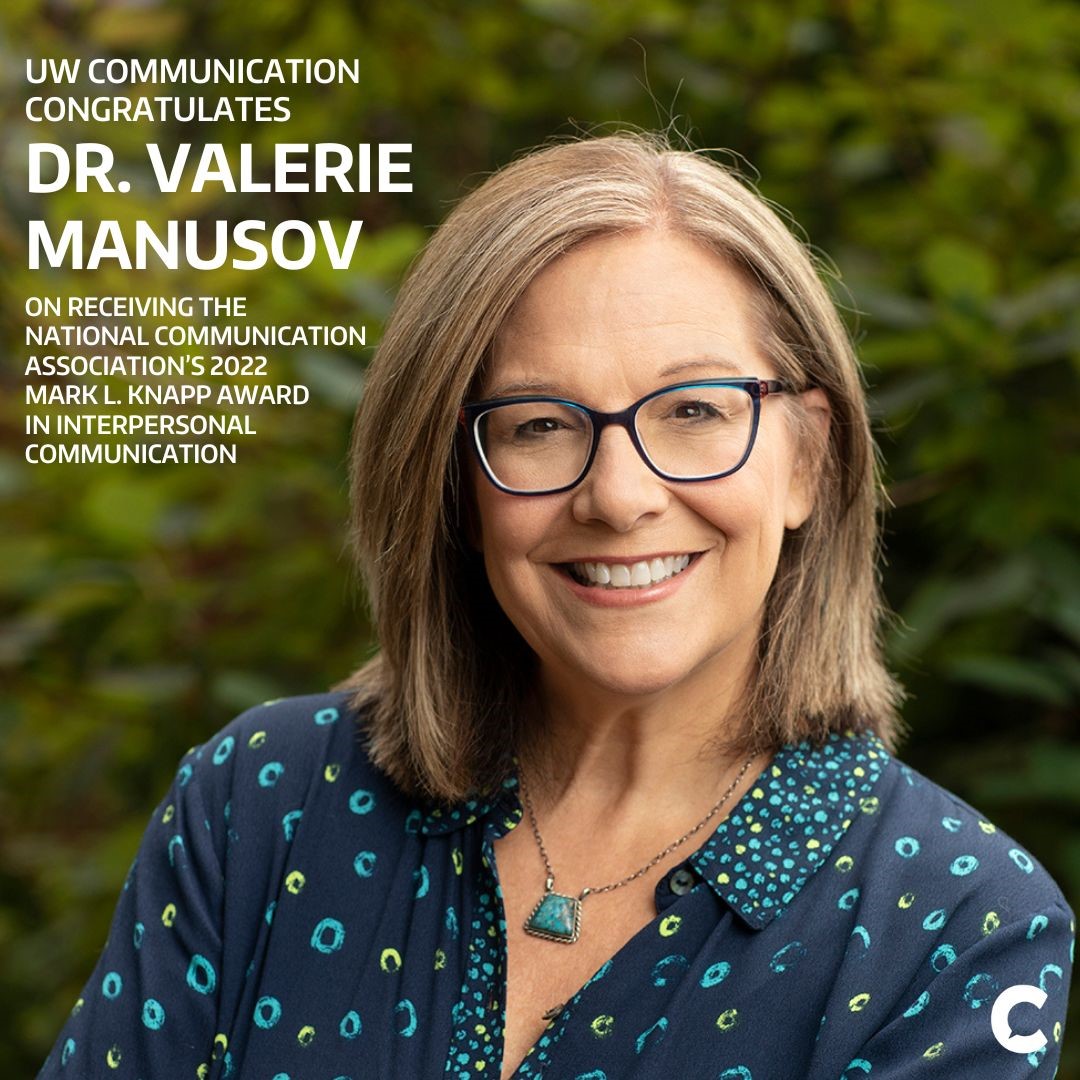 National Communication Association's Mark L. Knapp Award
Dr. Valerie Manusov, Professor in the UW Communication Department, has won the National Communication Association's Mark L Knapp Award in Interpersonal Communication. This award honors career contributions to the study of interpersonal communication and recognizes individuals who have made significant scholarly contributions to the study of interaction and/or relational processes. Scholars from all methodological paradigms and backgrounds are invited to apply. The award prioritizes scholarly contributions, but the recipient also will have contributed to the quality of interpersonal communication through active involvement in the discipline, significant mentoring of students, and/or public service focused on interpersonal communication.
---
Innovative Communication Course Packs a Punch
UW students took a unique new class in Fall focusing on rhetoric and argumentation through the lens of combat sports such as boxing and mixed martial arts. Taught by Dr. Matt McGarrity, Director of the Center for Speech and Debate, "Argumentation and/as Combat Sports," is a special topics class designed to help students understand rhetorical and argumentation concepts such as timing, framing, weak and strong arguments by connecting them to themes in combat sports.
To better understand the link between bodily and discursive rhetorics (timing, argument positioning, etc.), the students participated in a session at Emerald City Boxing. Students in this class got to experience the art of argumentation through boxing first hand.

---
CJMD Hosts Conversations About the State of Reporting on Olympia
In November, the Department's Center for Journalism, Media and Democracy hosted reporters and editors from the Seattle Times, Crosscut, Axios, and Pluribus for a discussion of the state of Olympia reporting. In a panel moderated by artist-in-residence John Tomasic, journalists described working in an era when policy-making power is moving away from Washington DC and towards state capitols — even as the resources and ranks dedicated by news outlets to this coverage has thinned. Undergraduate students interested in the Department's State Government Reporting attended, as did graduate students and faculty whose research explores how transformations in both journalism and political communication impact the news coverage that audiences receive.
The State Government Reporting program places student-reporters in Olympia during the legislative session each year to file stories from the Capitol in paid full-time journalism-communications jobs. In this program, students gain invaluable training in deadline publishing and public affairs and leave the program with a portfolio of published work and professional experience, a deeper understanding of government agencies and processes, and a network of professional contacts inside and outside the journalism-communications industry.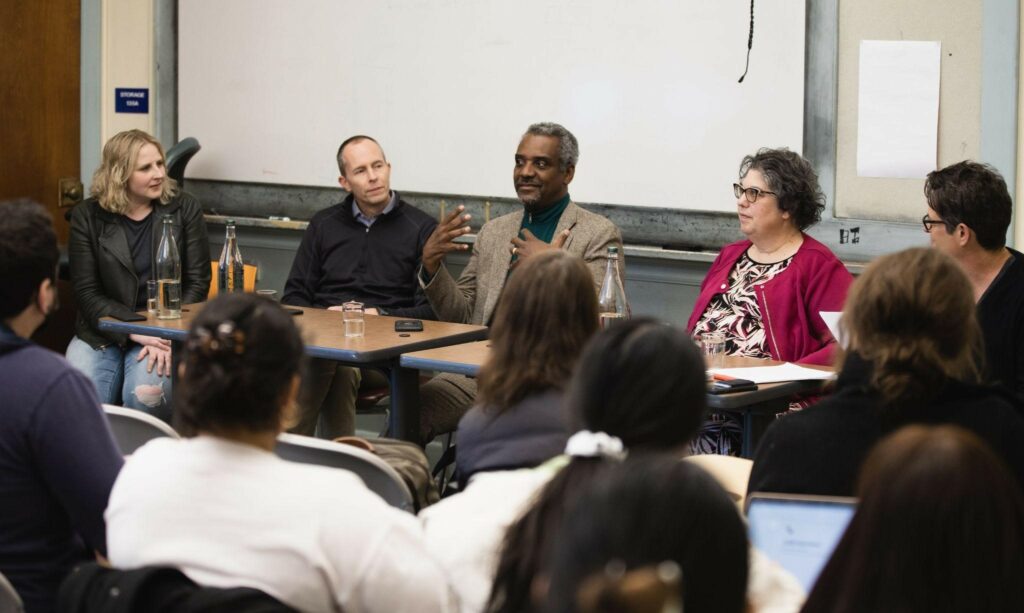 ---
International Career Development Opportunities
The Department of Communication offers journalism internship opportunities for students at English-language newspapers. These internships are an exceptional opportunity for students to gain dynamic journalism experience while learning about other cultures. Those that participate come away with a profound experience of discovery, awareness, and identity. As an added bonus, they enhance their professional portfolio while getting to know the ins and outs of a foreign newsroom.
Foreign Intrigue international reporting scholarships have been made available for students to travel to and work for outlets including: "Citizen Matters" in Bangalore, India; "The Jordan Times" in Amman, Jordan; "Awoko" in Freetown, Sierra Leone; "Coconuts Bangkok" in Bangkok, Thailand; and "The Jakarta Globe" in Jakarta, Indonesia. The program is seeking to expand into Okinawa, Japan, and Ho Chi Minh City, Vietnam in the coming years. The other program, the Journalism North American Scholarships allows students to travel to and work for CIMAC Noticias in Mexico City.
In conjunction with the University of Washington León Center, UW Communication is proud to support ¡Spain Works!, a new internship program which provides mentorship and professional experience for students who will work with a cross-cultural team of communication professionals in Spain. The scholarship provides funds for living expenses (such as transportation, food, and housing), so that all students have access to these internships, regardless of their financial means.
Opportunities like this truly make a difference in the careers of students. ¡Spain Works! was created by two emeritus faculty members in the Department, Dr. Jerry Baldasty and Dr. Randy Beam, who are active in arranging internships by coordinating with organizations and businesses in León and through their own financial support. Drs. Baldasty and Beam are making a generous matching gift that provides $1 for every $2 raised for the León program until we meet our fundraising goal. For this we need your support! We hope you will consider joining our efforts to raise $16,000 to support up to four of these valuable internships for our students.
**Please indicate that you would like to support the Communication Leon Center Scholarships when making your gift.**
---
Support UW Communication Programming
As we near the end of the Fall quarter and the end of 2022, your support continues to remain integral to the department. The Department of Communication is committed to providing a transformative education. Your support to the Department of Communication Discretionary Fund provides resources to develop and expand programs that are not covered by state funding, including career and professional development experiences and so much more. These programs push students to take on challenges, reach beyond themselves, and see the world in new ways.
---